2017 Atlanta HPBExpo
Please come visit us next week in Atlanta at the Hearth, Patio & Barbecue Expo. We are in Booth #905 (in the first row to the left as you enter the show floor, towards the burn area).
Rasmussen has exhibited at every show since the founding of the Wood Heating Alliance (which became the Hearth Products Alliance, then the HPBA), and look forward to returning to Atlanta. We will have a broad selection of our products on display. While not everything we make will be in the booth, we can talk off of our displays to explain everything we offer.
Our booth will be staffed by Rett and Irene Rasmussen, Felix Ortiz, Rich Robles and Ray Vavla, as well as our regional sales reps. We look forward to renewing our friendships, talking about our products, answering questions and addressing your concerns.
See you in Atlanta!
[divider]
Solaire in HPBExpo Tailgate Event – Thursday 5 PM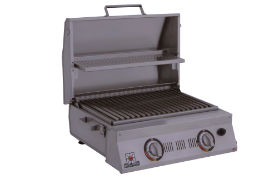 We will be grilling on our Solaire Accent Double Burner with its new cart at the HPBExpo Tailgate Event under the big tent, Outside Booth 5001, Thursday from 5:00 until 7:30 PM (or until the food is gone). Come by to taste chicken, salmon and pineapple from the searing heat of Solaire Infrared.
First come, first delighted!
[divider]
Patience, please.
For those not at the show, please be patient with us on technical, sizing and special order requests, as those who provide such assistance will be in Atlanta with limited time to address such items. We'll do our best, but please expect delays, perhaps until our return the next week. Thank you.
[divider]
Booth Displays for Sale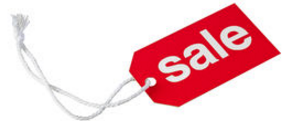 We are accepting orders for our booth displays. If you are driving to the show and wish to purchase and carry off some of our displays of log sets and grills at the shows conclusion Saturday afternoon, please email Rett@Rasmussen.biz for an updated list (some items have already been sold) and details. We really don't want to ship our displays back to Whittier, so they're priced to move.
Payment with order is required and all sales are "as is" and final, and must be removed from our booth Saturday after 3:00 PM.
[divider]
Quote of the Month
A market is never saturated with a good product, but it is very quickly saturated with a bad one.
— Henry Ford