A couple of weeks ago I was at a gathering of several hundred hearth retailers from the US and Canada. The general consensus was that business activity was slowing down, and that the heady days of "order taking" that we enjoyed during the lockdowns were over. We are now back to the need to "sell". Accordingly, it's a good time to reflect on your showroom, products, procedures and policies, and staff. Here are a few points for your consideration.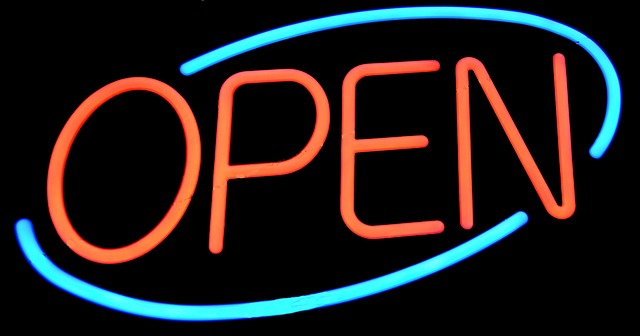 1) Showroom – Outside – Is it clean and inviting? Is its appearance in alignment with the type of customer you want to come inside? Does your signage need a facelift? Are trees or bushes overgrown and blocking the view of your signage or front door?
2) Showroom – Inside – Is it clean, uncluttered, and inviting? Does the traffic flow make sense? Is your lighting appropriately bright (perhaps a change to LEDs is needed)?
3) Displays – Do you have on display those items you most want to sell? Are your display products complete and appropriately installed/assembled? Do any displays need to be refreshed or replaced?
4) Interior signage – Can your interested customers discern what they are looking at without assistance from your sales staff (in case they are busy with other customers)? Do you employ QR codes to assist as "Silent Salespersons"? If you have multiple rooms or areas, does signage help visitors get to these other areas?
5) Store Procedures – Have you reviewed store procedures for efficiency and appropriateness? Do you have a store procedure for handing "price shoppers"? For handling returns? For asking for referrals or reviews? For following up on visitors?
6) Website – Does it make sense? Does it have any broken links? Does it have any "Calls to Action" to engage visitors and invite them to visit your store or otherwise engage with you? Can a viewer easily determine your address and directions to your showroom? Do you have a fireplace sizing form or other "homework" they can do before visiting your showroom to help speed along the selling process?
7) Contacting Prior Customers – Do you offer cleaning, start-up, or other services for the products you sell? Do you have a "tickler" system for periodic follow up? Have you asked happy customers for referrals?
8) Staff – Are you allowing time for product training, including viewing manufacturers' websites, brochures, and installation manuals, as well as any training resources? Do they dress appropriately? Do you do any "sales scenario" training during quiet times to keep everyone sharp and motivated?
I'm sure there are many more items to consider. Please share them with me at Rett@Rasmussen.biz for inclusion in a future newsletter.
Recession-proofing Your Product Offering
Rasmussen Gas Logs and FireBalls, Solaire Infrared Grills, and Bromic Radiant Patio Heaters are positioned for sales to the upper-middle and higher end of the wealth curve. Promoting, displaying, and actively selling such products help recession-proof your business. How can this be? A well known maxim says that "those who have money will always have money to buy the things they want to buy when they want to buy them, regardless of the economy." Position your business to take advantage of this wisdom. Let Rasmussen help you.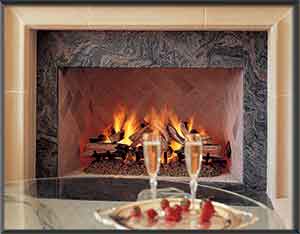 UPDATE–
Platinum Low Clearance Recess Kits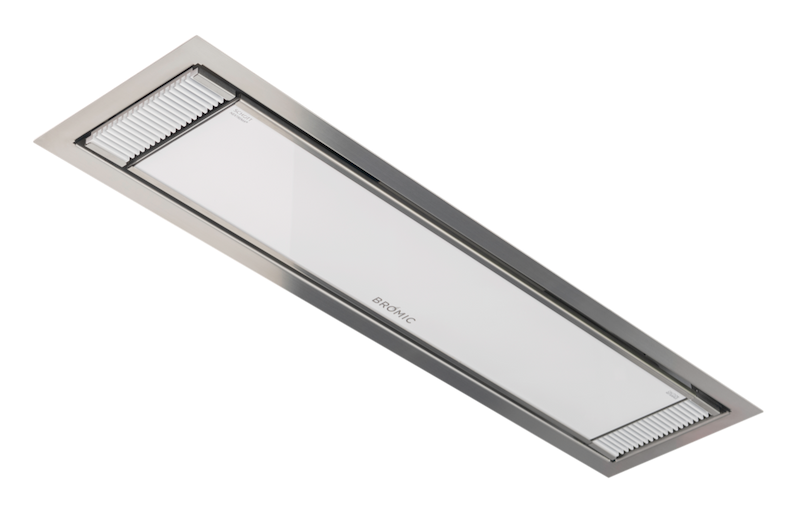 This is truly a game changer for recessing Platinum Electric Heaters into ceilings. The self-contained exhaust system reduces the cavity space needed for the Platinum 2300W and 3400W. Bromic is a year or more out on an LC Recess Kit for the 4500W, but they are indeed developing one.
The LC Recess Kit allows for locating within joists without any fireproofing as required by the standard Recess Kits, which also require a large open cavity to allow for heat dissipation. Clearance height is reduced from 10" to 7.1"

The Low Clearance Recess Kit for Platinum for 3400W Platinum is so popular, we sold out of our initial stock. Replacement inventory is expected by late June, with more following a month later. Now is the time to submit plans for a layout to https://radiantpatioheater.com/free-site-design-survey/ and to place your orders to secure your place once the LC Recess Kits arrive. We have ample heater inventory on hand.
LC Recess Kit Flyer and Instruction Manual are at http://rasmussen.host4kb.com/article/AA-08995/84/
It's Not About Having the Right Opportunities. It's About Handling the Opportunities Right."
— Mark Hunter