NEW Bromic Patio Heater List

You can access the new price list by clicking on the button below:

DOWNLOAD MSRP PRICE LIST
Bromic has announced a price change of 5% across the board. The new prices are effective for all orders placed on and after Monday, August 1, 2022.
Bromic's Minimum Advertised Pricing Policy (MAPP) is MSRP, so please be sure to update any advertised prices (such as in online stores, web listings, or print ads) by Monday, August 1, 2022.
Changes to Bromic Price List
Prices increased by 5%
Added 208 Volt versions of Platinum Electric 3400W. We currently have stock of Black, White, Marine Black and Marine White in the 208 Volt, which is often needed for commercial installations.
We are not stocking 208 Volt versions of the Platinum Electric 2300W, but we will accept special orders with ETA TBD.
We remain well stocked on all Bromic Heaters and Parts, except for Eclipse (see below for update).
Learn more about Bromic Radiant Patio Heaters at RadiantPatioHeater.com.
Eclipse Electric Heater – Update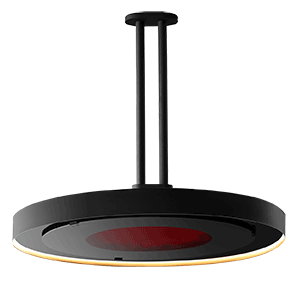 Bromic is currently trickling (a slow drip) Eclipse Pendant Heaters to us. The first two shipments are filling orders already in house with us. If you wish to sell Eclipse, I recommend placing an order with us now, so that you will be in the queue for when we receive them. Otherwise, it may be sometime in the fall when we reach a position of having unspoken for inventory.
Bromic tells us to expect delivery of some Eclipse Portable (free standing) heaters in late July, with more to arrive in the fall.
Reminder that Bromic downrated the wattage of both Eclipse models to 2900W. Please find updated manuals and product briefs by clicking these buttons:
Please find updated manuals and product briefs by clicking these buttons:
Rasmussen will be closed on Monday, July 4, in observance of the 246th anniversary of the birth of our country.
We will be relaxing, celebrating the independence of our great country, and, of course, grilling on our Solaire Infrared Grills.
We will be back in the office Tuesday, July 5, to meet your Gas Logs, Grills and Patio Heater needs.
Please read the text of our country's founding document at https://www.archives.gov/founding-docs/declaration-transcript