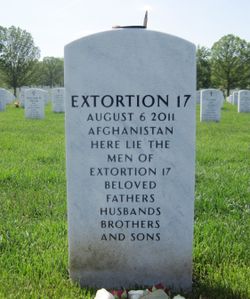 Rasmussen will be closed on Monday, May 30, in observance of Memorial Day, the day we honor our fellow Americans who died while serving in the U.S. military.
One of my best and longest friends served as a Navy SEAL for thirty years. He currently works for a defense contractor, and for whom he has led tours of Washington, D.C. for their staff, to give a greater appreciation for what they do in supporting the military with their products. He recently related the following from his tour of Arlington National Cemetery, which includes the grave markers memorializing the 38 special operators and support personnel who perished on "Extortion 17" on August 6, 2011, when a Taliban fighter shot down the Ch-47D Chinook helicopter they were on in Afghanistan, the largest loss of SEALs in one day, ever.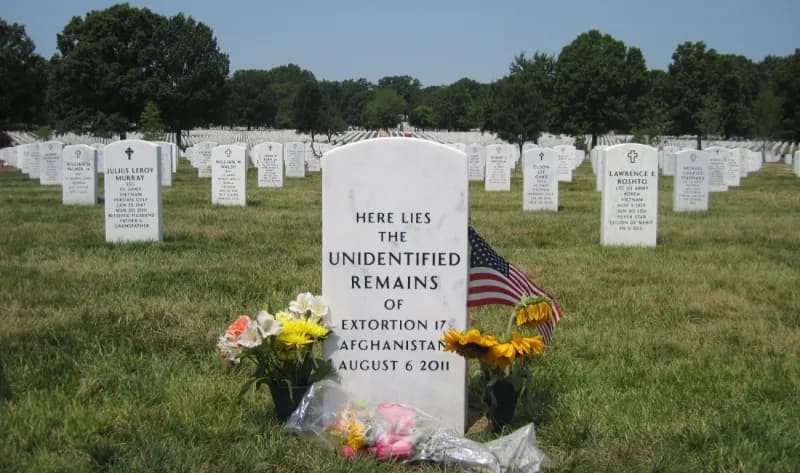 My friend related: "Besides for those markers, 16 of the men that perished that day are all together in the row. One of the saddest days of my life was watching then-Capt Howard, Commander of the Unit, give flags to each of the families. We all walked, probably 500 people, from the Ft. Myers Chapel down to plot 60.
"Also on the line of men is Nick Checque, Navy Cross recipient. He was the first man through the door on an American hostage rescue mission in Afghanistan in 2012. The second man through the door was Ed Byers. He jumped on top of the hostage, taking several rounds during the ensuing rescue and received the Medal of Honor.
"Just up and over a couple of rows are 1LT Travis Manion and LT
Brendan Looney, USNA 2004 roommates. Manion was KIA as a Marine during his second tour in Iraq. Looney, a SEAL, was KIA in a helo crash in Afghanistan. The story is documented as "Blood Brothers" on Fox. Was also at that burial."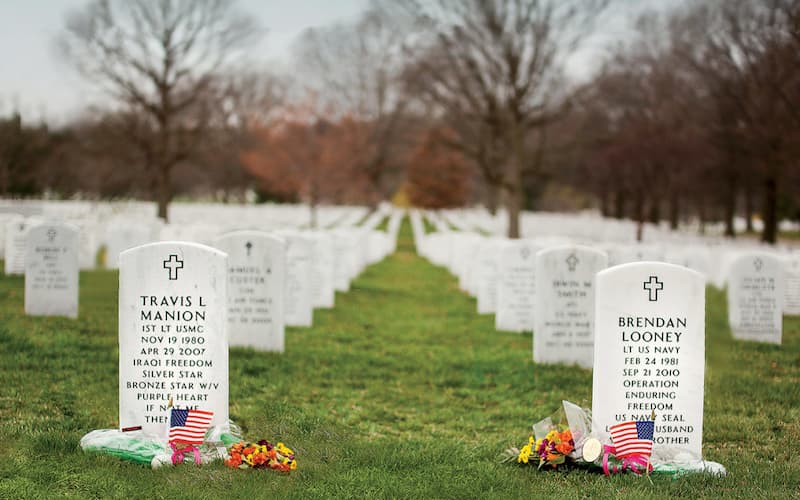 We honor those who paid the ultimate sacrifice in the service of our country, who, in the words of President Abraham Lincoln, "gave the last full measure of devotion."
We will reopen at 8:00 am Pacific Time on Tuesday, May 31. Have a safe and meaningful long weekend.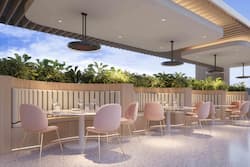 Eclipse Electric Heaters – Citing more delays, Bromic just told me that Eclipse Pendant Heaters will not be available until Late June, and the Eclipse Portable in mid to late July. Bromic also said they cannot yet confirm what quantities we will be receiving from our orders which stretch back to April 2021. My best advice is to order now to get in the queue.
—
Inventory – We are well stocked on all other Bromic Heaters and accessories.
—
Price increase August 1, 2022 – Bromic just announced a 5% price increase, which will take effect on all orders placed with us on August 1, 2022 and after. We will publish the new price list in mid-June. Order now to beat the increase!
Lead Time Update –
Logs/Alterna and Solaire
We are quoting three to four weeks, but many orders are shipping well in advance of that. It really depends on the particular items on each order. We are well stocked on materials and components. Our current lead time is based on our current order back log and the labor required to make, assemble, pack, and ship each order. Rest assured that we never let grass grow beneath an order!