Happy Veteran's Day
I am an American fighting in the forces which guard my country and our way of life. I am prepared to give my life in their defense."
— U.S. Military Code of Conduct

Rasmussen salutes those of us who have served in our armed forces, and thank you for your service and sacrifices in defending our liberty and freedom.
Rasmussen will be open Veteran's Day, on duty and ready to serve you.
[divider]
Holiday Closure Schedule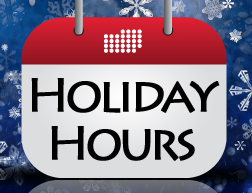 Rasmussen will observe the following holiday schedule (all times Pacific):
For Thanksgiving:

Thursday, November 25 – closed to give thanks..
Open on Friday, November 26, 8:00 am until 4:30 pm.
For Christmas:

Friday, December 24 – closed
Saturday, December 25 – closed for Christmas
For New Year's:

Friday, December 31 – closed.
Saturday, January 1 – closed for New Year's Day.
We thank you for your trust and business, and hope you have a safe day of Thanksgiving.