Another NEW Bromic Patio Heater Price List

You can access the new price list by clicking on the button below:

DOWNLOAD MSRP PRICE LIST
Bromic just informed us they are assessing a 6% increase on all products to defray increased shipping costs. The new prices are effective for all orders placed on and after Thursday, September 1, 2021.
From their letter: "There is currently extreme pressure being felt by the shipping industry on a global scale. There are continued port delays and shutdowns, and many shipping routes are congested, with limited vessel / container availability. What has resulted is an increase of container rates up to six times what they were pre-Covid, with significant increases having happened in the past three months. We cannot absorb all the additional shipping costs being experienced."
Yes, the July 1 price increase had only a two-month shelf life. Bromic informed me that they do not currently have another price increase scheduled, but an extremely volatile supply chain with skyrocketing material costs may see their way to a needed future increase. Time will tell…
Bromic's Minimum Advertised Pricing Policy (MAPP) is MSRP, so please be sure to update any advertised prices (such as in online stores, web listings, or print ads) by September 1.
Learn more about Bromic Radiant Patio Heaters at RadiantPatioHeater.com.
---
Bromic Patio Heater Inventory Status…
We are well stocked!
Order Now to Beat the Price Increase.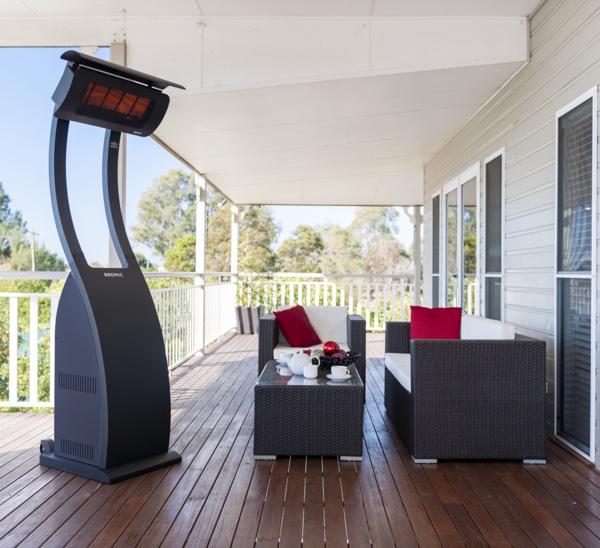 Please visit https://radiantpatioheater.com/status/ to view a color-coded status of our current inventory of Bromic heaters. Please check the webpage for the most current status, which is updated often.
We now have a large inventory of Tungsten Portable Heaters. These were the "must have" for last fall, and will continue to sell well post-lockdowns. Order now to have "one to show and two to go" to take advantage of customer interest and free shipping.
---
Bromic Eclipse Electric Heaters
Available in September (latest word to us)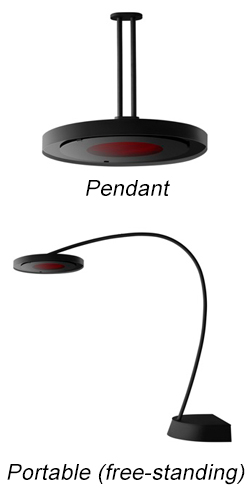 Bromic has introduced their new Eclipse Electric Heaters, in Pendant and Portable styles. Both require 220V-240V electricity.
Pendant – Comes standard with 24" twin-pole ceiling mount. Other optional ceiling mounts and a wall mount. Dimmer control is additional cost, but needed for full control of heater and integral LED lights.
Portable – moveable, within the limits of the electrical connection. Dimmer is included with each heater.
Learn more about these stylish heaters in Bromic's Eclipse Sales Presentation.

Pricing – The September 1, 2021 pricing applies immediately to all orders. Sorry, no beating the price increase on this new category