Holiday Closure Schedule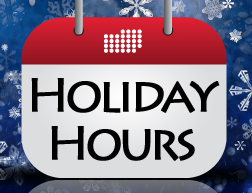 Rasmussen will observe the following holiday schedule (all times Pacific):
For Thanksgiving:
Thursday, November 26 – closed to give thanks.
Open on Friday, November 27, 8:00 am until 4:30 pm.
For Christmas:
Thursday, December 24 – closed
Friday, December 25 – closed for Christmas
For New Year's:
Thursday, December 31 – 8:00 am until Noon, then closed for inventory.
Friday, January 1 – closed for New Year's Day.
We thank you for your trust and business, and hope you have a safe day of Thanksgiving.
[divider]
Bromic Patio Heater Inventory Status…at a Glance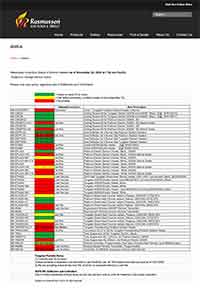 Please visit
https://radiantpatioheater.com/status/
to view a color-coded status of our current inventory of Bromic heaters. Since August, patio heaters have been like toilet paper during the first three months of the lockdown. We have sold out of much of our inventory, but have many orders in with Bromic. We have some guesstimates on when we expect to receive replenishments as shown in this chart, which is updated often. I anticipate that our inventory will reach equilibrium with demand by the Spring.