[divider]
Happy Birthday, TR!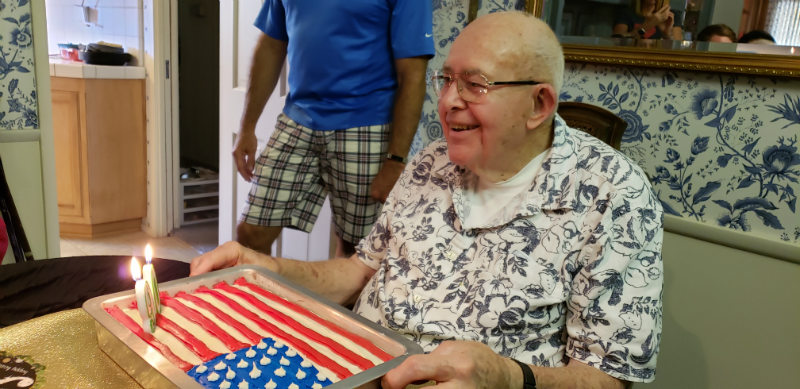 TR Rasmussen, Chairman of the Board, turned 90 on July 1. Staff celebrated on his birthday, and family on Saturday July 4th with a BBQ. His original 20 year old Solaire Infrared Grill is still going as strong as he is!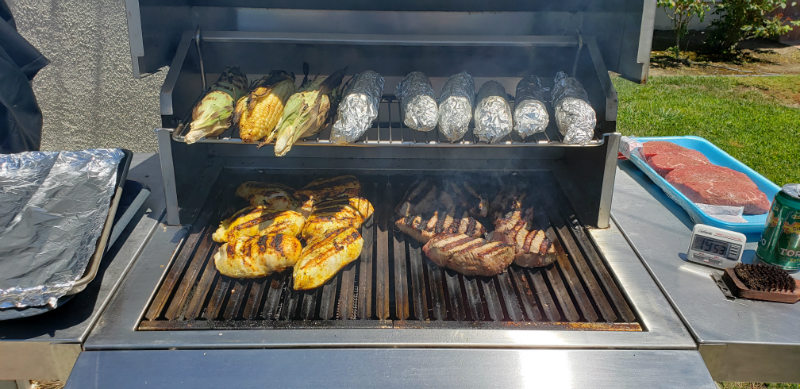 [divider]
Bromic Online Training Opportunities

Dario DellaMaggiore of Bromic corporate will once again be conducting online video Dealer Product Training on the following dates:
Fri, July 24, 2020 9:00 AM – 10:30 AM (PDT)
Tue, July 28, 2020 12:00 PM – 1:30 PM (PDT)
Tue, Aug 11, 2020 3:00 PM – 4:30 PM (PDT)
Thu, Aug 20, 2020 9:00 AM – 10:30 AM (PDT)
Tue, Aug 25, 2020 12:00 PM – 1:30 PM (PDT)
I have taken this training and found it to be quite valuable. Dario provides rundown of the benefits of Radiant Heating, an overview of the various Bromic heaters, and resources available to dealers. I encourage dealers and sales people who are currently selling Bromic, and those who should be, to attend any of these training sessions.
Please sign up at http://gaslogsandgrills.com/bromic-product-training/
Please contact Rett Rasmussen with any questions. Rett@Rasmussen.biz or 562-696-8718
[divider]
Recent Solaire Customer Testimonials

I would like to thank you and your entire team. I have the privilege of owning two grills, a 30" with rotisserie burner and a 42″ three burner. The quality and workmanship of both grills is second to none. Every interaction I have ever had has been Outstanding. We are considering adding a third grill the beginning of next year.
— David M., Atlanta, GA
My Solaire Anywhere is great, and I also appreciate the fast and easy warranty support I got from you. I give it an 'A' rating! Thanks again.
— Mark D, South Burlington, VT
The Solaire Demo Rental Program is an imaginative program to test the technology. I was in doubt regarding the benefits of Infrared grilling. Not anymore – the improvements over traditional gas grilling were beyond my expectations. The results should satisfy any Foodie! I have ordered my 21 inch model and can't wait to cook with it.
— Lee F., Truckee, CA
I have had the Solaire Everywhere now for about a year. It is used regularly and travels often on outings. It has become a major player in my outdoor cooking arsenal (Big Green Eggs, Weber grill, Master smoker) I have really put through its paces and it has performed outstandingly. It is my go-to grill weeknights because of its ease of use and how quickly I can get the food to the table.

The construction is second to none. One can see from the start the even the stainless steel that the cabinet is made of is thicker than the usual grills. The Rasmussen Team are always responsive if you have any questions or problems.

I know there are some that will look at the price points of their product line and wince, but believe me what you get is well worth it and much more. And it made here in the US.

Congratulations Rett, you and your team have done an outstanding job. This what "made in America" really means!
–George F., Vidalia, GA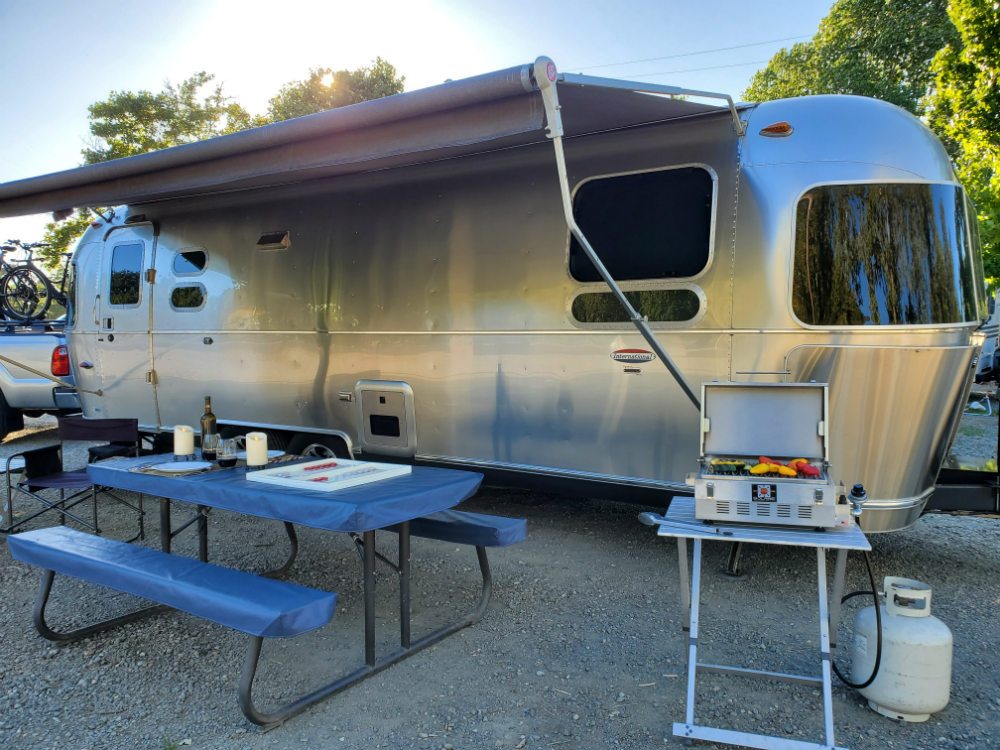 There's nothing more beautiful than a Solaire portable and a shiny Airstream.
— Jeff P., Carlsbad, CA
[divider]
Quote of teh Month
"Ask yourself this question: 'Will this matter a year from now?"
–Richard Carlson,
American psychotherapist and
author of Don't Sweat the Small Stuff