Holiday Closure Schedule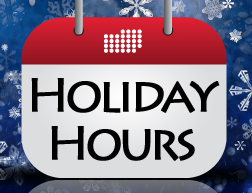 Rasmussen will observe the following holiday schedule (all times Pacific):
For Thanksgiving:
Thursday, November 28 – closed to give thanks.
Open on Friday, November 29.
For Christmas:
Tuesday, December 24 – 7:00 am until Noon.
Wednesday, December 25 – closed for Christmas.
Thursday and Friday – open 7:00 am until 4:30 pm.
For New Year's:
Tuesday, December 31 – 8:00 am until Noon.
Wednesday, January 1 – closed for New Year's Day.
• Thursday and Friday – open 7:00 am until 4:30 pm.
We thank you for your trust and business, and hope you have a safe day of Thanksgiving.
[divider]
Shipping Methods Update
Rasmussen is trying to new options to control shipping costs.
You may have recently received a larger order by UPS, or a smaller package delivered by the US Postal Service. Perhaps you've received an order with a "TBA" tracking number. These are all options we have been using to try to control the ever-increasing costs of shipping. Whether Rasmussen or you are paying for the cost of shipping, we want it to be the least amount possible to keep the margins up on all purchases.
So what are these methods: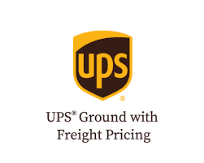 1) UPS offers to us "Ground Freight Pricing." 
This method provides LTL (Less Than Truckload) pricing, but the cartons are collected with our daily UPS package pick-up, rather than on a pallet. The range of shipment weight where this method is advantageous is from 150 to 500 lbs. After doing this for a few months, we have decided to limit the number of packages to ten (10) or fewer to use this method, to avoid you receiving too many cartons at one time.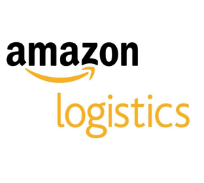 2) Transport By Amazon (TBA).  
Amazon is more than a marketplace, distribution and media company. They are also quickly becoming a transportation company. They are offering some very competitive rates, however the package size must be 49 pounds or less, and no dimension can exceed 30". Pickups are usually by a contracted third-party in a small van. We have decided to not split shipments between carriers, which has limited our use of TBA to single package orders, as splitting the shipment would create tracking confusion.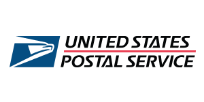 3) U.S. Postal Service (USPS).
For small, light packages, USPS parcel rates become a possibility, which is sometimes offered as an option by Transport By Amazon. Sometimes we ship using Priority Mail Flat Rate Boxes, which allows us "if it fits, it ships" in four different carton sizes for flat rate costs. Sometimes USPS is the least costly option, but we will waive using it because the delivery times are too long.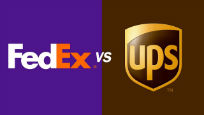 4) UPS versus FedEx.
We only ship via FedEx on customer request. While we have used both UPS and FedEx over the years as our primary carrier, the FedEx model of using contracted local companies to perform pickups left us with no options or support from FedEx to replace drivers who did not share our values. We actually had a FedEx driver tell our packing staff to stop packing so many cartons. One day, he started crying (no kidding!) when he saw that he had over 100 cartons to load into his van. Our only recourse was to switch back to UPS, who has since provided excellent service, even in the face of increasing numbers of packages each day. The more we ship with one carrier, the better our negotiating power, so UPS is our package carrier of choice.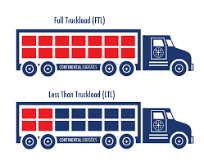 5) Less Than Truckload and Truckload Shipments.
We use a logistics service company whose software allows us compare up to ten carriers at one time to select the best cost and delivery service. We couple this service with a stable of independent carriers to select the best rate and timing to delivery your palletized order to you. Each carrier has their own preferred lanes, so a carrier who works well for one are of the country is not competitive in others. We always compare multiple options before selecting the right carrier for your shipment.
[divider]
Troubleshooting Tip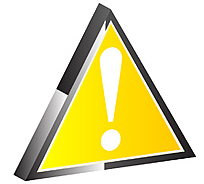 Whether it be a Gas Log set or a Solaire Infrared Grill, the solution to troubleshooting issues presented to us is most often … batteries.
Many people don't consider that the power for the spark and remote operation has to come from somewhere. Time and heat will degrade the life of batteries, requiring their periodic replacement. To be on the safe side, most batteries should be replaced at the start of the season of greatest use. For example, Spring for Solaire and Fall for gas logs.
Also, be sure the batteries are indeed fresh, as "new" doesn't always mean "fresh". The use of a multimeter is the best way to ensure that the batteries to be used have the power needed to carry out the function(s) desired.