Happy Independence Day!
Rasmussen will be closed on Thursday, July 4, in observance of the 243rd anniversary of the birth of our country.
We will be relaxing, celebrating our independence and, of course, grilling on our Solaire Infrared Grills. We will be back in the office Friday, July 5, to meet your Gas Logs, Grills and Patio Heater needs.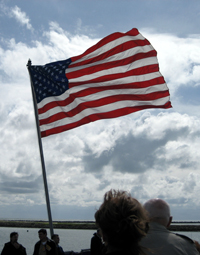 [divider]
Happy Birthday, TR!
TR Rasmussen, Chairman of the Board, turned 89 on July 1. His birthday celebration was on Saturday with family and friends, and at the business with staff on Monday. Please raise a glass in his honor!
[divider]