Solaire "Gift With Purchase" Promotion

This is a new tool to help you sell Solaire Infared Grills. Use this during the sales process to:
Provide a distinction between Solaire and all other grill brands on your showroom floor and in your market.
Allow you to give the consumer more "bang for their buck."
Offer the consumer to enjoy a great steak from a great grill. As the owner of BestFiletMignon.com says, "Solaire Infrared Grills make the Best Filet Mignons … better."
How it works:
Download and display the POP flyer in your showroom. Promote the "Gift With Purchase" on your web site.
Familiarize yourself with the details at http://besthotgrill.com/buy-get-promotion/
Explain the promotion to the consumer, eg: "Purchase a 27" or larger Solaire grill, email or mail a copy of the sales receipt to Solaire and Solaire will send you a Gift Certificate for a free pack of Prime Filet Mignons from BestFiletMignon.com. The consumer should redeem the gift certificate when they got used to grilling on their Solaire and are ready to graduate to these wonderful, flavorful filet mignons. Close the sale. Don't forget to sell accessories.
Fulfillment of this promotion is done exclusively by Rasmussen Iron Works, Inc. The dealer needs to do nothing more than promote it. There is currently no expiration date on this promotion. We will provide ample notice when we decide to retire it.
[divider]
New Solaire Radio Ads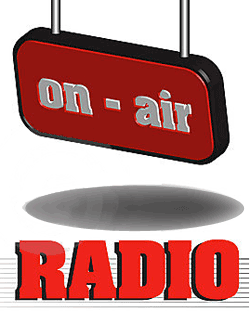 We have two new ads that will start airing soon on the Hugh Hewitt, Bill Bennett and other shows on the Salem Radio Network.
One is one tailgating with Solaire Portable Infrared Grills, the other is how Solaire is the perfect gift of lasting value for family, friends and customers/clients. Listen to the Hugh Hewitt voiced ads:
[divider]
Be Prepared

Autumn is when consumers are purchasing new tailgating grills and looking for gifts.
Stock up on Solaire Portable Infrared Grills, the perfect "cash and carry" items for your showroom.
Selling tip:  Have one on display attached to a propane bottle. Demonstrate the easy lighting. After about 30 seconds, have the consumer place his hand above the grate, telling him "this is about the peak intensity of a conventional grill."
Tell them that Solaire is made in the USA by a 108-year-old family business, and that the Solaire Portable is the small end of a very extensive line of built-in and cart grills and accessories. By this time, the portable infrared burner will be close to full intensity. While they place their hand again above the grate, explain that the high heat is the same used by professional chefs, and that it locks in the juices for a more flavorful and succulent food. The V-grate and infrared burner work hand-in-glove to virtually eliminate flare-ups; what does drip down is instantly incinerated into smoke, adding to the flavor. Then ask if they wish to use their credit card.
Here is a handy order form for ordering Solaire Portable Infrared Grills for your showroom
[divider]
Quotes of the Month

Being properly prepared is one of the biggest assets in business.

— Keeth Smart

Have what consumers need before they need it. If they have to wait, they'll opt for ordering online.


— Rett Rasmussen