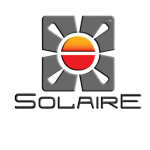 Relax – no price change, except for a few of the covers. The price list is available on our knowledge base at www.RasBox.com, specifically at http://bit.ly/NewSolairePrices
We have updated our Solaire Price list to reflect the materials offered for our grill covers. Most of our covers are now made of a heavy duty material called "UltraTexHyde" with an embossed Solaire logo, and are made in the USA. Prices of these covers have increased a bit. Those not identified below as UltraTexHyde will be upgraded at a later date once our inventory of the older materials is exhausted.
We have discontinued the Solaire SS Cleaner/Polish, due to a lack of sales. There are many acceptable options in the grocery aisle at a lower price.
We have added two styles of 36-inch built-in doors to complement our 36-inch Solaire Grills.
We have deleted the Rail Mount and Square Post Adapter for the Solaire Portable Grills. We recommend using the SOL-170BR Adapter Plate with many of the rail, deck and fishing pole mounts offered by Magma Products, which are available at leading boating and online retailers.
Here are a summary of the changes made to the price list. All other items and prices remain the same as in the April 1, 2011 price list.
Continue

Are Gas Logs A Cure For Smoking Fireplaces?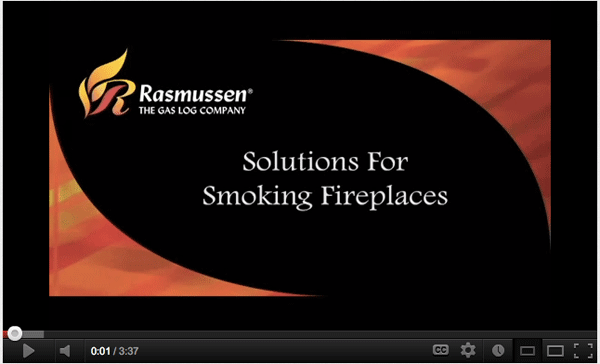 (This information appeared in the June 2012 issue of Sweeping magazine as a technical article by Rett Rasmussen)
Q – Is a gas log set a cure for a smoking (non-drafting) fireplace?
A – Yes and no. Most sweeps have worked on a fireplace that, despite applying a cap, trimming back trees, lengthening the stack and many other tricks of the trade, they just can't seem to correct the drafting problem. Gas logs come to mind as a possible solution, but which kind you use can either continue the problem or provide a viable solution for providing a flame in the fireplace.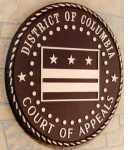 June was a busy month in the industry's efforts to right the wrongs created by the US Department of Energy in their "Rulemakings" of April 2010 and November 2011.
The DOE sought to bring Decorative Hearth Products under their regulatory control. While Gas Logs was momentarily reprieved, Decorative Gas Fireplaces are the subject of the lawsuit by HPBA on behalf of our industry (and joined by National Propane Gas Association). On June 1, HPBA received notice that oral arguments would be heard on September 11, 2011, by a three-judge panel of the DC Court of Appeals. On June 20, HPBA and NPGA filed the "Petitioners' Joint Reply Brief" (http://bit.ly/Lbn6ev) , which is the last of the truly substantive filings in the proceeding. Two largely administrative filings remain, the last of which is due on Thursday, July 5th.
So, on 9/11 while you are honoring those who perished eleven years prior in the attack, please say a prayer for our industry as HPBA and NPGA argue before the Court on our behalf.
By the way, if you are not a member of HPBA, and you derive any portion of your income from gas fireplaces or gas logs, please join at http://bit.ly/join-hpba. HPBA is doing what it does best right now, which is to fight for our industry. As of early June, the various governmental issues currently being fought by HPBA have cost in excess of $2 million, with half being shouldered by manufacturers. All in the industry need to participate in funding these efforts, as the threats are numerous and costly. In the immortal words of Benjamin Franklin, at the signing of the Declaration of Independence: "We must, indeed, all hang together, or assuredly we shall all hang separately."


(What it is and why we need your fireplace and grill lifestyle photos)
You may have wondered on our new websites (corporate, Rasmussen Gas

Logs, Solaire Infrared Grills and Bromic Radiant Patio Heaters) what the purpose is for the "Pin It!" logo in the top right corner. You might have also noticed that when you mouse-over most photos on these site, a "Pin It" logo appears over the photo. These are features we have added that makes our website "Pinterest-friendly." Why would be do such a thing?
Pinterest is a social photo sharing network that is the fastest social network to break through 10 million unique visitors. In March 2012 it became the third largest social network, surpassing Linkedin and Tagged. 85% of users are women.
Embracing Pinterest is a means of driving traffic to our website. Each photo that is "pinned" links back to the source (our websites). Also, photos on Pinterest can be shared via Facebook and Twitter, expanding further the audience for our photos, and therefore our websites and products.
Pinterest's mission is to "connect everyone in the world through the 'things' they find interesting". Therefore, photos that are interesting are more likely to become pinned. Lifestyle photos are of high interest, especially living room photos of the gas log set in action; attractive outdoor kitchen layouts; and photos of food (especially with the grill in the background). Photos with people in them are extra-interesting. This is where you come in. Please send us your lifestyle photos. We will properly attribute them to you, which provides you with valuable back links to your website to improve your search ranking. More interesting photos will increase traffic to our websites, which means more people will be visiting our dealer search (please make sure your contact information is accurate). More people = more sales. Let's do it!
Please send your photos to rett@rasmussen.biz
News & Notes

New on RasBox.com

We have tried to demystify the ignition system replacement parts needed for Solaire grills with two new additions to RasBox.com. If you know the grill model, battery type and the location (left or right) of the rotisserie igniter (if equipped), you can determine the replacement igniter parts for a particular grill. Check them out at http://bit.ly/IgniterMatrix and http://bit.ly/IgniterList

Now you can tell the whole neighborhood what your business has to offer.

With Every Door Direct Mail® service from the U.S. Postal Service®, you can reach the market that matters most to your business: nearby neighborhoods. Postage is as low as 14.5¢ per piece – and you don't even need to know names or street addresses. You simply identify the neighborhoods you want to target, and your printed piece is delivered with the day's mail to every address.

With Every Door Direct Mail service from the U.S. Postal Service®, reaching the market that matters most to your business has never been easier. Their online mapping tool helps you target mailing routes by neighborhood, ZIP Code™ or city around your business. Identify the number of active households and businesses in your selected area and estimate postage all in one place. The tool even generates and prints the appropriate documentation to take with your mailing to the Post Office®.

Update on Evin's Ride

In last month's newsletter we introduced you to Capt. (SEAL) Evin Thompson, USN (ret.), who on May 1 commenced a 4200 mile bike ride across the USA on the TransAmerica Bicycle Trail. Evin, who is Rett Rasmussen's Naval Academy classmate and water polo teammate, retired in April after thirty years of active duty and commenced on the bike ride of a lifetime.As of this writing, he is in Kentucky and getting closer to his destination of Yorktown, VA. Please note from the photo that Evin has yet to shave since he left Oregon.

Evin is dedicating each day of his ride to a fallen SEAL or support hero who has made the supreme sacrifice since 9/11/01. I am helping Evin's remembrance of these heroes by posting them to my Facebook page at http://www.facebook.com/rett.rasmussen. I encourage you to donate to the Navy Seal Foundation whose mission is to assist the families of injured or killed SEALs and boat operators.

Evin's ride could also be subtitled "Eating My Way Across America." I swear I gain five pounds every day I read his blog posts at http://bit.ly/followevin. Evin is burning a lot of calories pedaling and he knows how to replenish them in style. Check Evin's blog out, as it can be quite entertaining as well as touching, especially his accounts of the fine people he has met on his journey.

Make More Money Now

Introducing the NEW Dealer Business Alliance (DBA) Program, sponsored by Rasmussen.

Here's what you get FREE:

Advertising, branding strategies & collateral
Inside & outside sales strategies & training
Online PR development & distribution
Email marketing tools & distribution
Website deveopment & SEO Strategies
Live & online training events

With Rasmussen and the Dealer Business Alliance program, you can make more money now.

HELPFUL Links

Be sure to bookmark these useful pages: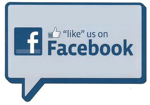 We have pages for both Rasmussen Gas Logs and Solaire Infrared Grills. Stop on by, read our posts and feel free to contribute your photos and stories to the community.
Copyright 2012 Rasmussen Gas Logs & Grills. All Rights Reserved.