Holiday Closure Schedule
Rasmussen will be closed on Monday, May 27 in observance of Memorial Day.
We honor those who paid the ultimate sacrifice in the service of our country, who, in the words of President Abraham Lincoln, "gave the last full measure of devotion."
One of my favorite things to do on Memorial Day, which starts at 10:40 am EDT (7:40 am PDT), is to watch on C-SPAN 1 the Wreath-laying ceremony at the Tomb of the Unknown Soldier at Arlington National Cemetery. This is followed by the Observance Program in the nearby Memorial Amphitheater. Learn more at https://bit.ly/2JF95h0 and https://cs.pn/2VKIMYv
We will reopen at 8:00 am Pacific Time on Tuesday, May 28. Have a safe long weekend.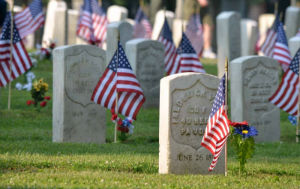 Ray Vavla Interment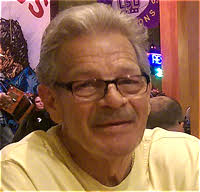 As you may recall, Ray Vavla, our national sales manager, passed away suddenly on July 18, 2018. Ray's wife Wendy shared with us that Ray's cremated remains were interred with Military Honors on May 3, 2019, at Ohio Western Reserve National Cemetery, just south of his hometown of Cleveland, OH. Ray was a Marine who served in Viet Nam. Among the thirty or so people in attendance was a long-time Marine buddy. Wendy related: "It was raining but it was a nice, gentle rain. Ray's boys (Marines) looked great in their dress blues. American Legion guys were there, too, with a rifle detail. Ray's two Air Medals will be on his marker. Ray's flag was presented to me, but in turn I presented it to Ray's son, Doug."
Here are photos from the ceremony: