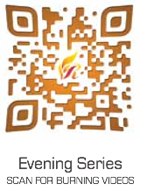 Next week we will receive from the printers the new version of our Vented Gas Log Brochure.
We have uploaded two versions of the brochure to www.RasBox.com: one is the full color brochure that we are printing and is best to view on your computer. The other is for printing, as we have removed all of the background that would otherwise deplete the ink in your printer. Download/view at http://bit.ly/VentedBrochure
This brochure features extensive use of QR Codes that can be scanned with a smart phone or iPad. We have linked the codes to a mobilized website we created to enhance the paper page with videos and more information about the items in that section or page, all in the palm of your customer's hand.  Please notice that our QR Codes are not your run-of-the-mill black/white checkerboard , rather they are in colors in keeping with our brand and with our "Flaming R" logo in the middle – pretty nifty!
What is the market for people with smartphones? Recent sales stats (US and Canada):
Nielsen report that 54.9% of US mobile phone owners have a smartphone as of Q2 2012.
comScore estimate that smartphone ownership in the US reached 110 million users by May 2012 (3-month average).
They also estimate average smartphone ownership in Canada reached 45.3% of mobile subscribers at the end of 2011 or just over 9 million smartphone users.
A Pew Internet Project survey from Aug-Sept 2012found 45% of US adults owned a smartphone. The figure was 66% among 18-29 year-olds.
The QR Code is scanned by a smartphone by using a scanner program. These are offered for free through the APP stores, such as the Apple Store and Google Play. We recommend i-nigma as the best free scanner app.
Watch this video which explains about QR Codes and their business uses.