[divider]
Celebrating 115 Years of Business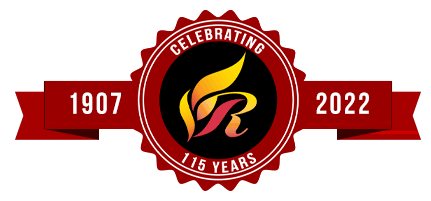 This year we celebrate 115 years of family business. Started in 1907 by Danish immigrant Rasmus Rasmussen as a blacksmith shop, we continue to this day with "The Spirit of the Blacksmith." Our video, produced a few years ago, still captures our history and focus. Thank you very much for your business and support, which keeps us propelling forward and upward.
[divider]
Eclipse Electric Heater – Update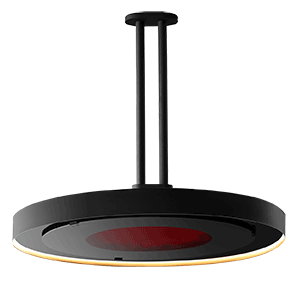 The latest ETA from Bromic for the Eclipse Electric Heater is Late May/Early June. As with many electronic products, there was a "chip issue". In order to avoid the vulnerability of single source for a critical component, Bromic redesigned the heater with a chip available from at least two sources. This required that they resubmit Eclipse for recertification, and the rating also decreased to 3000W from 3300W. We have unspoken-for product in our first shipment, with more to follow during the summer.
[divider]
Current Price Lists
Our current MSRP Price Lists are always available in our knowledgebase at www.RasBox.com (see "Featured Articles"). The current Form Numbers are listed at the bottom of every Sales Order and Invoice. The current form numbers and effective dates are:
Rasmussen Gas Logs, Alterna Contemporary Gas Fires and Chillbuster Vent-free log sets. Form: LP-721-22 Effective July 1, 2021
Solaire Retail Price List. Form: SOL-SRP-721 Effective July 1, 2021
Bromic Radiant Patio Heaters. Form: BRLP-921-22 Effective September 1, 2021
Prices are subject to change, which is likely soon because of the upward movement in costs of materials, components, and freight we all have been experiencing recently. We will provide adequate notice before any changes.
[divider]
2021 Top Sellers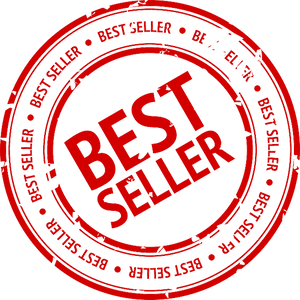 For your information and planning, here are the Top Sellers, based on units sold, for our main categories of products. The percentages shown for the Top Five are compared to the total for those in the top ten, not overall. A quick analysis shows:
FireBalls continue to increase in popularity (both Vented and Vent-free).
The CS burner continues as our best-selling burner style, another testimony to the popularity of FireBalls
Electronic Ignition Variable Remote Control in Valve Vanisher (VEI) is, by far, the most popular Vented safety/lighting control system we offer. Learn more about our Valve Vanisher.
Likewise, the Electronic Ignition Variable Remote Control (EI) is the most popular Vent-Free safety/lighting control system.
The Solaire Everywhere Portable Infrared Grill continues as our best selling grill, as it is favored by RVers because of its compact size and grilling power. The 27XL continues to be the best-selling "big" grill, being the convergence of size and price.
Within Bromic, Electric outsold installed Gas heaters 3 to 1 (up from 2 to 1).

Tungsten Gas exceeded Platinum Gas.
Tungsten 6000W Black Electric shot past the Tungsten Portables to be the most sold Bromic heater.
---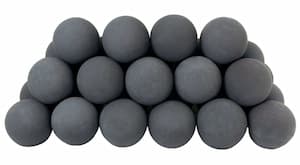 Vented Logs
1) 4" FireBalls (27.1%)
2) Evening Prestige (14.7%)
3) Lone Star (9.9%)
4) Mixed FireBalls (7.7%)
5) Birch (7.6%)
6) Prestige Oak
7) Evening CrossFire
8) Evening Lone Star
9) Manzanita
10) Massive FireBalls (5", 6", 7", 8")
---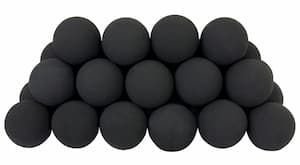 FireBalls Colors – Vented (FB, MFB, BALL)
1) Black (29.6%)
2) Natural (27.2%)
3) Dark Gray (27.1%)
4) Light Gray (13.0%)
5) Beige (2.4%)
6) Mixed Colors (0.3%)
7) Brown (0.3%)
8) Adobe Red (0.1%)
---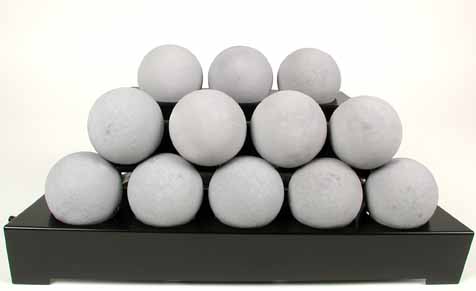 FireBalls Colors – Vent-Free
1) Light Gray (30.6%)
2) Dark Gray (23.9%)
3) Black (21.8%)
4) Natural (19.9%)
5) Beige (3.1%)
6) Adobe Red (0.2%)
7) Brown (0.5%)
---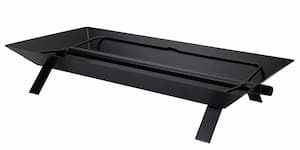 Vented Burners
1) CS-B Custom Pan Burner-Black (34.5%)
2) FX Flaming Ember XTRA Burner (31.5%)
3) F Flaming Ember Burner (18.3%)
4) LC Multi-Burner (3.8%)
5) LD Mult-Burner (3.2%)              
6) CXF-B Custom Embers-Black
7) TNA/TNA-E Tipi/Andiron Burner
8) DF-CF Double Face Burner
9) CS-SR Custom Pan Burner – Stainless Steel
10) FGV FireGlitter/FLB FireLine
---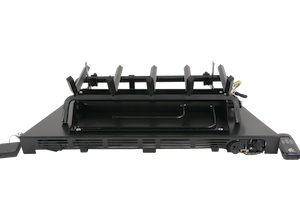 Factory-Assembled Safety/Lighting Controls (Vented)
1) VEI – Electronic Ignition Variable Remote in Valve Vanisher (59.6%)
2) RE & RMC1E – Variable Remote EASY (14.1%)
3) ME & SPK3E – Manual EASY (7.5%)
4) SE & RPK3E – Remote Ready EASY (6.3%)
5) VMV – Millivolt/Remote Ready in Valve Vanisher (5.5%)
6) S & RPK3/RPK1 – Millivolt/Remote Ready (4.9%)
7) M & SPK1 – Manual (1.1%)
8) VSP – Manual in Valve Vanisher (1.0%)
---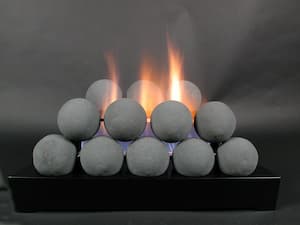 Vent-Free (Chillbuster and Alterna)
1) AFB FireBalls (65.0%)
2) C9 CoalFire (10.6%)
3) C5 Triple Burner (5.2%) 
4) C7 Single Burner (4.7%)
5 tie) C8 Double Burner (3.7%)
5 tie) AFM FireGlitter (3.7%)
7 tie) C1 Single Burner
7 tie) DFC7 Double Face
7 tie) AFS FireStones
---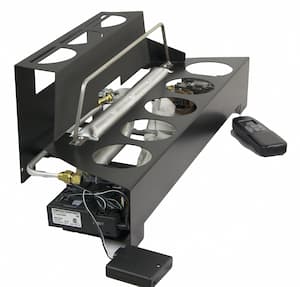 Safety/Lighting Controls (Vent-Free)
1) EI – Electronic Ignition Variable Remote (29.8%)
2) S – Millivolt/Remote Ready (22.3%)
3) ME – Manual EASY (18.1%)
4) RE – Variable Remote EASY (17.8%)
5) SE – Remote Ready EASY (10.6%)
6) M – Manual (1.4%)
---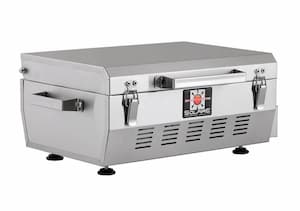 Solaire Grills – By Size
1) EV17A Solaire Everywhere (34.1%)
2) IR17B Solaire Anywhere (14.6%)
3) 27XL (10.1%)
4) IR17BWR Solaire Anywhere with Warming Rack (8.2%)
5) IR8A Solaire Anywhere Mini (8.1%)
6) AA23A AllAbout Double Burner
7) 30"
8) 27"
9) 36"
10) 21"
---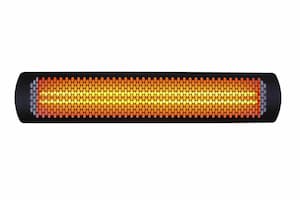 Bromic Patio Heaters
1) BR-ETNG60 6000W Black Electric (22.9%)
2) BR-TNGPORTA-LP Tungsten Portable
 (15.9%)
3) BR-ETNG40 4000W Black Electric (12.5%)
4) BR-TNG500 Tungsten 500 Natural Gas (10.2%)
5) BR-PLA500 Platinum 500 Natural Gas (9.0%)
6) BR-EPLA34 Platinum Electric – Black
7) BR-ETNG60-WH 6000W White Electric
8) BR-ETNG30 3000W Black Electric
9) BR-EPLA34 Platinum Electric – White
10) BR-ETNG40 4000W White Electric