Holiday Closure Schedule
Rasmussen will be closed on Monday, February 15 in observance of Presidents Day.
We will reopen at 8:00 am Pacific Time on Tuesday, February 16. Have a safe long weekend.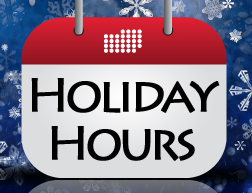 [divider]
Bromic Online Training Opportunities

Dario DellaMaggiore of Bromic corporate will once again be conducting online video Dealer Product Training on the following dates:
Tue, Feb 16, 2021 9:00 AM – 10:00 AM (PDT)
Wed, Feb 24, 2021 2:00 PM – 3:00 PM (PDT)
Fri, Mar 5, 2021 12:00 PM – 1:00 PM (PDT)
Tue, Mar 16, 2021 3:00 PM – 4:00 PM (PDT)
Fri, Mar 26, 2021 9:00 AM – 10:00 AM (PDT)
Rich and I have taken this training and found it to be quite valuable. Dario provides a rundown of the benefits of Radiant Heating, an overview of the various Bromic heaters, and resources available to dealers. I encourage dealers and salespeople who are currently selling Bromic, and those who should be, to attend any of these training sessions.
Please sign up at http://gaslogsandgrills.com/bromic-product-training/
Please contact Rett Rasmussen with any questions. Rett@Rasmussen.biz or 562-696-8718
[divider]
2020 Top Sellers
For your information and planning, here are the Top Ten Sellers, based on units sold, for our main categories of products. The percentages shown for the Top Five are compared to the total for those in the top ten, not overall.

A quick analysis shows:
FireBalls continue to increase in popularity (both Vented and Vent-free).

Next to CA, the biggest markets for FireBalls are TX, TN, AL, and NC, and growing northward.

The CS burner overtook the FX burner as our best-selling burner style, another testimony to the popularity of FireBalls.
That more expensive styles sell more than lesser expensive ones.
The converse is true with Solaire, where our portables are the top sellers, but that is expected, given the greater cost difference between a portable and a backyard grill compared to differing gas log styles. The 27XL continues to be the best-selling "big" grill, being the convergence of size and price.
Within Bromic, 2020 continued with Electric outselling Gas at about 2 to 1.

Tungsten Gas exceeded Platinum Gas for the first time.
Tungsten Portables surged to the most sold Bromic heater, and we could have sold twice again as many if we could have had more to sell.
Vented Logs
1) 4" FireBalls (22.5%)
2) Evening Prestige (16.4%)
3) Lone Star (9.9%)
4) Prestige Oak (9.0%)
5) Mixed FireBalls (8.8%)
6) Birch
7) TimberFire
8) Manzanita
9) Evening CrossFire
10) Massive FireBalls (5", 6", 7", 8")
FireBalls Colors – Vented (FB, MFB, BALL)
1) Natural (29.9%)
2) Black (27.7%)
3) Dark Gray (26.1%)
4) Light Gray (13.2%)
5) Beige (1.9%)
6) Mixed Colors (1.5%)
7) Brown (0.7%)
8) Adobe Red (0.3%)
FireBalls Colors – Vent-Free
1) Dark Gray (28.5%)
2) Light Gray (25.0%)
3) Black (23.3%)
4) Natural (20.1%)
5) Beige (1.7%)
6) Adobe Red (0.4%)
7) Brown (0.3)
Vented Burners
1) CS-B Custom Pan Burner-Black (32.3%)
2) FX Flaming Ember XTRA Burner (31.1%)
3) F Flaming Ember Burner (17.6%)
4) LC Multi-Burner (5.5%)
5) LD Mult-Burner (3.7%)              
6) CXF-B Custom Embers-Black
7) TNA/TNA-E Tipi/Andiron Burner
8) DF-CF Double Face Burner
9) CS-SR Custom Pan Burner – Stainless Steel
10) FGV FireGlitter/FLB FireLine
Vent-Free (Chillbuster and Alterna)
1) AFB FireBalls (62.0%)
2) C9 CoalFire (10.8%)
3) C5 Triple Burner (6.4%) 
4) C7 Single Burner (4.9%)
5) AFM FireGlitter (3.4%)
6) C1 Single Burner
7) AFS FireStones
8) DFC7 Double Face
9) C8 Double Burner
10) C2 Double Burner (Discontinued 9/8/21)
Solaire Grills – By Size
1) EV17A Solaire Everywhere (36.7%)
2) IR17B Solaire Anywhere (14.8%)
3) 27XL (10.0%)
4) IR17BWR Solaire Anywhere with Warming Rack (8.3%)
5) AA23A AllAbout Double Burner (8.1%)
6) IR8A Solaire Anywhere Mini
7) 27"
8) 30"
9) 21"
10) 42"
Bromic Patio Heaters
1) BR-TNGPORTA-LP Tungsten Portable (16.4%)
2) BR-PLA500 Platinum 500 Gas (14.8%)
3) BR-ETNG40 4000W Black Electric (13.0%)
4) BR-ETNG60 6000W Black Electric (12.8%)
5) BR-TNG500 Tungsten 500 Gas (11.4%)
6) BR-EPLA34 Platinum Electric – Black
7) BR-ETNG30 3000W Black Electric
8) BR-ETNG60-WH 6000W White Electric
9) BR-EPLA34 Platinum Electric – White
10) BR-TNG300 Tungsten 300 Gas