[divider]
[divider]
Bromic Online Training Opportunities

Dario DellaMaggiore of Bromic corporate will be conducting online video Dealer Product Training on the following dates:
Fri, May 8, 2020 9:00 AM – 10:00 AM (PDT)
Wed, May 20, 2020 11:00 AM – 12:00 PM (PDT)
Thu, May 22, 2020 10:00 AM – 11:00 AM (PDT)
I previewed the training last week and found it to be quite valuable. Dario provides rundown of the benefits of Radiant Heating, an overview of the various Bromic heaters, and resources available to dealers. I encourage dealers and sales people who are currently selling Bromic, and those who should be, to attend any of these training sessions.
Please sign up at http://gaslogsandgrills.com/bromic-product-training/
Please contact Rett Rasmussen with any questions. Rett@Rasmussen.biz or 562-696-8718
[divider]
Amazon "Pauses" Shipping Service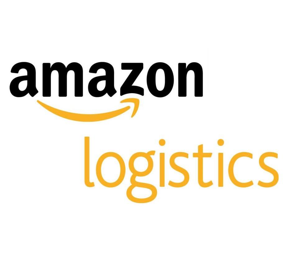 In our November 2019 Newsletter http://gaslogsandgrills.com/2019/11/november-2019-news/ I reported that we had started using "Transport By Amazon" for some of our shipments. Well, it seems as fast as they came on the scene, Amazon has left it. Amazon advised that they would stop this service on June 5. Rasmussen stopped using it on April 30.
I was on a flight about four years ago and spoke with an attorney with Amazon. She related that Amazon operated like a start-up, trying a lot of different things, but never perfecting all that they try. Transport By Amazon was in beta in a handful of cities, and they were besot with lost packages and costs that were insurmountable, even for this ever-expanding company. By calling it a "pause", Amazon might bring it back at a later time, if they find a better way to compete against FedEx and UPS. But for now their "pause" is like when a presidential candidate "suspends" their campaign…they're done!
---
Why More Boxes?
As 2019 was coming to a close, both FedEx and UPS announced, as part of their annual price increases, steep increases in their accessorial charges, which are additional costs they tack on for a whole host of reasons. UPS is our primary package shipping company, and we have been able to negotiate lower costs on many of these charges. One which we cannot control is for items over 48-inches in length. For our larger gas log burner and Bromic heaters, they are what they are.
But one area we are addressing is the additional charge for cartons weighing 50 pounds or more (down from 70 pounds). We have run freight studies of the larger cartons with more weight versus more smaller cartons weighing less than 50 pounds. What we found was that the shipping cost is very similar, although not always covering the cost of an additional carton, packaging material and labor. However, I have decided that it is worthy for Rasmussen to pursue the path of more/lighter cartons for the following reasons:
For some items we can create a "least common denominator" carton, and add other cartons to complete the set. For example, twenty 4" FireBalls fits into one of our standard cartons, and weights 40 pounds. For an FB36, which has eighty 4" FireBalls, we would ship four of these cartons. For an FB24, we'd ship a carton of twenty, and a smaller carton of twelve.
Lighter cartons are handled better than heavier ones. Have you ever noticed that really heavy boxes are usually dropped the last foot or so to the ground, whereas lighter ones are set down? This move to more/lighter should decrease shipping damage.
UPS and FedEx have tipped their hand. I expect they will continue to increase the cost of heavier cartons out of proportion to their general price increase. The more cartons we can bring under 50 pounds sooner than later, the better.