Holiday Closure Schedule
Rasmussen will observe the following holiday schedule (all times Pacific):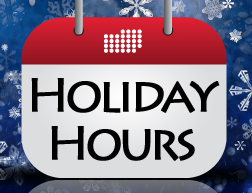 For Thanksgiving:

Thursday, November 23 – closed to give thanks.
Open on Friday, November 24.
For Christmas:

Friday, December 22 – 8:00 am until Noon.
Monday, December 25 – closed for Christmas.
Tuesday through Friday – open 8:00 am until 4:30 pm.
For New Year's:

Monday, January 1 – closed for New Year's Day.
Tuesday, January 2 though Friday – open 8:00 am until 4:30 pm.
We thank you for your trust and business, and hope you have a safe day of Thanksgiving.
[divider]
Gas Log Gas Line Sizing Considerations (Natural Gas)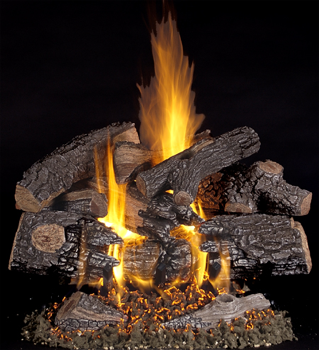 Often when we receive a Personalized Log Set Sizing request, the Natural Gas Supply Line into the fireplace is inadequate for the size of the fireplace. Too often, builders install a ½-inch inside diameter (i.d.) line, which is fine for a log lighter burner (to easily start a wood fire), but it is too small for any fireplace that will require larger than a 30" set size to properly fill the opening. When delivered at the normal 7-inch water column pressure (1/4 psi), a ½-inch i.d. line will deliver a gas supply up to 125,000 BTU/hour. However, this can be reduced by the length of the run (more friction) and other appliances drawing gas from the same line (diminishing the amount of gas to the fireplace).
Here are a few guidelines to consider when sizing a gas log set:
More flame requires more gas.
You can always turn down over-capacity, but you can never turn up under-capacity. In other words, if in doubt, go bigger with your gas line i.d.
A properly sized gas line can be restricted by an inadequately sized log lighter valve. Or safety control valve. Ensure that all valves in the system promote, rather than restrict, maximum gas flow.
With ½-inch connectors and fittings, and no other restrictions, some 36" sets MAY work with a ½" line (otherwise, see below).
Best case scenarios:

½- inch i.d. = 125,000 BTU/hour. Fine for up to: F30, FX36, LC36, CS30W, CXF30, and DF-CF30 (double face burner).
¾-inch i.d. = 235,000 BTU/hour. Fine for: 42" and 48" FX, LD30 through LD72, CS33W though CS60, CXF36, DF-CF36 and DF-CF42, and DF-LD18 and DF-LD24.
1-inch i.d. = 400,000+ BTU/hour. Fine for LD84 and LD96, DF-LD30 and larger.
If the gas line is inadequate for the large size of the fireplace, your options are to:
replace the line with a large diameter line;
downsize the burner to one adequate to the gas line size. With the FX burner, you can keep the larger size grate and logs.
Symptoms of an inadequately sized gas supply:
Low flames;
On CS burners, it may start out looking fine, but as the pan medium (sand) heats up, the flame will concentrate to one end of the burner. The burner does not have enough gas to sustain flame across the width and depth of the burner.
PLEASE NOTE – "Supply" should not be confused with "Pressure. Increasing the pressure is not recommended as a remedy to correct to small of a gas supply. Burners are designed for 7-inches of water column pressure, and control valves will fail if subjected to more than 14-inches (1/2 psi).
We are pleased to assist you in recommending the proper gas log set size. Please complete the form at http://rasmussengaslogs.com/personalized-log-set-sizing/# which gives us with the information we need to provide you with an informed quotation and recommendation, or at least a good starting point for our questions to you. Please be as complete as possible to speed up the process so you can make the sale and make your customers happy.
[divider]
Troubleshooting Tip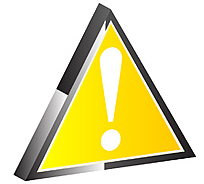 Whether it be a gas log set or a Solaire Infrared Grill, the solution so often to many troubleshooting issues presented to us is … batteries.
Many people don't consider that the power for the spark and remote operation has to come from somewhere. Time and heat will degrade the life of batteries, requiring their periodic replacement. To be on the safe side, most batteries should be replaced at the start of the season of greatest use. For example, Spring for Solaire and Fall for gas logs.
Also, be sure the batteries are indeed fresh, as "new" doesn't always mean "fresh". The use of a multimeter is the best way to ensure that the batteries to be used have the power needed to carry out the function(s) desired.
[divider]
Turkey on Solaire Infrared
A happy Solaire customer had told me how she brined her turkey at Thanksgiving, so I thought I would give that a try. There are many brine recipes on the web. I combined a couple to create a solution of apple juice, fresh squeezed orange juice, kosher sea salt and various spices. I placed the bird in a 5 gallon bucket and soaked it in the brine solution and ice overnight, turning the turkey over once during the night. Brining is supposed to add moisture and flavor (in the end, it didn't hurt to do so).
Read More…
[divider]