New Cart for Solaire AllAbout Double Burner – New Pricing for AllAbouts
The stainless steel "garden cart" with folding side shelves and pull-out drawer is now available. The cart ships "knocked-down" (some assembly required), and the grill is sold separately. Item #SOL-AA23GC MSRP=$300
We have lowered the MSRP of the Two Burner AllAbout Grill to $697 (Item #SOL-AA23A-LP), which prices the combination of this grill with the cart at $997. The AllAbout Double Burner has about twice the grilling area of a Solaire Anywhere, just slightly less than our 21XL (compare at $1697 on a pedestal).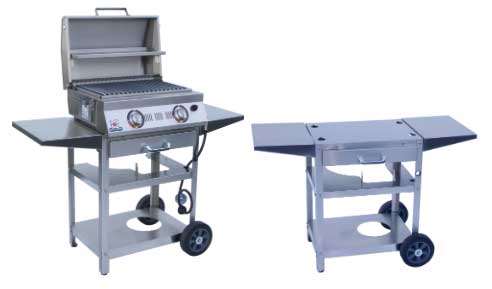 The Single Burner AllAbout MSRP is now at $497, and is the grill we use for our Demo Program (see
http://solairegasgrills.com/products/demo-program/
)

[divider]
Bromic Cobalt Electric Heater

The Bromic Cobalt Electric Heaters provide 4000W and 6000W direct heat like the Tungsten Electric heaters, but in a value priced form. Made from 304 stainless steel, the Cobalts are ideal for locations near the coast or humid environments, as there is no coating finish to be affected by harsh elements.
The Cobalts were added to the Bromic line to be the "Infratech killer." Compare Cobalt MSRP to Infratech and Tungsten Electric Heaters:
| | | | |
| --- | --- | --- | --- |
| Size | Cobalt | Infratech | Tungsten |
| 4000W | $499 | $559 | $629 |
| 6000W | $599 | $659 | $736 |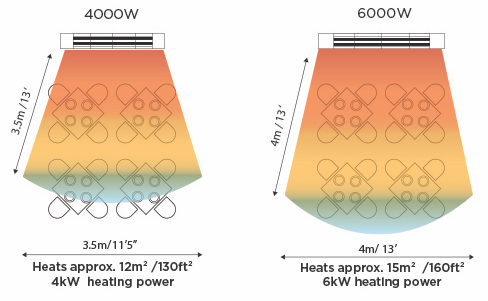 [divider]
Just One Word – "Batteries"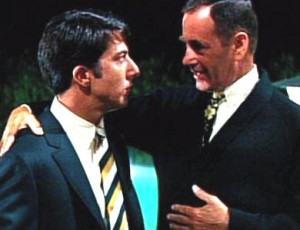 In the movie "The Graduate", Ben (played by Dustin Hoffman) received one word of advice ("Plastics") from Mr. McGuire, an old family friend. Let's recreate that scene, with me giving you some timely troubleshooting advice to help you have a bright future.
Mr. Rasmussen: I just want to say one word to you – just one word.
You: Yes sir.
Mr. Rasmussen: Are you listening?
You: Yes I am.
Mr. Rasmussen: 'Batteries.'
You: Exactly how do you mean?
Mr. Rasmussen: There's a great future in replacing old batteries with fresh ones. Think about it. Will you think about it?
You: Yes I will.
Mr. Rasmussen: Shh! Enough said. That's a deal.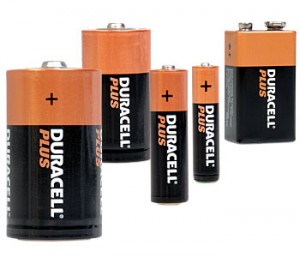 Batteries. Grill ignition systems use them to create sparks. Gas log remote controls use them to send and receive signals. They are small stores of energy that don't last forever. They periodically need to be replaced due to time, use or proximity to heat. The first indications of the need to replace batteries are a degradation in performance, or a flat out refusal of the product to spark or turn on. The nice thing about batteries is that they are available everywhere and consumers can replace them – no need for a service call if you can direct the consumer where to change them.
And beware of replacing batteries with less than fresh ones – you'll just perpetuate the issue. Make sure the new batteries are fresh with full power. And remember that both the transmitter and the receiver have batteries that need changing.
So the next time a customer calls and says that their grill or remote control isn't working, remember that special word of advice. You'll probably save yourself and your customer a bunch of time and effort, and you'll prove just how wise your are.
Okay, that's a wrap. Good job!
[divider]
Minimum Advertised Pricing Policy (MAPP)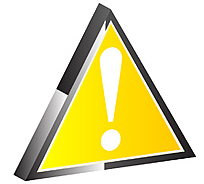 MAPP = MSRP for all products available from Rasmussen. Advertised discounts from our Manufactured Suggested Retail Price are not permitted – please see our policy at http://rasmussen.host4kb.com/article/AA-00348 Please report all violations to Rett@Rasmussen.biz.
Please Note: The "Sell" price is between the seller and the buyer.
[divider]
Quote of the Month
A "no" is like brussels sprouts – good for you, but not too tasty. Rest assured, dessert is on its way.
— Lee Jampolsky, "Smile For No Good Reason"